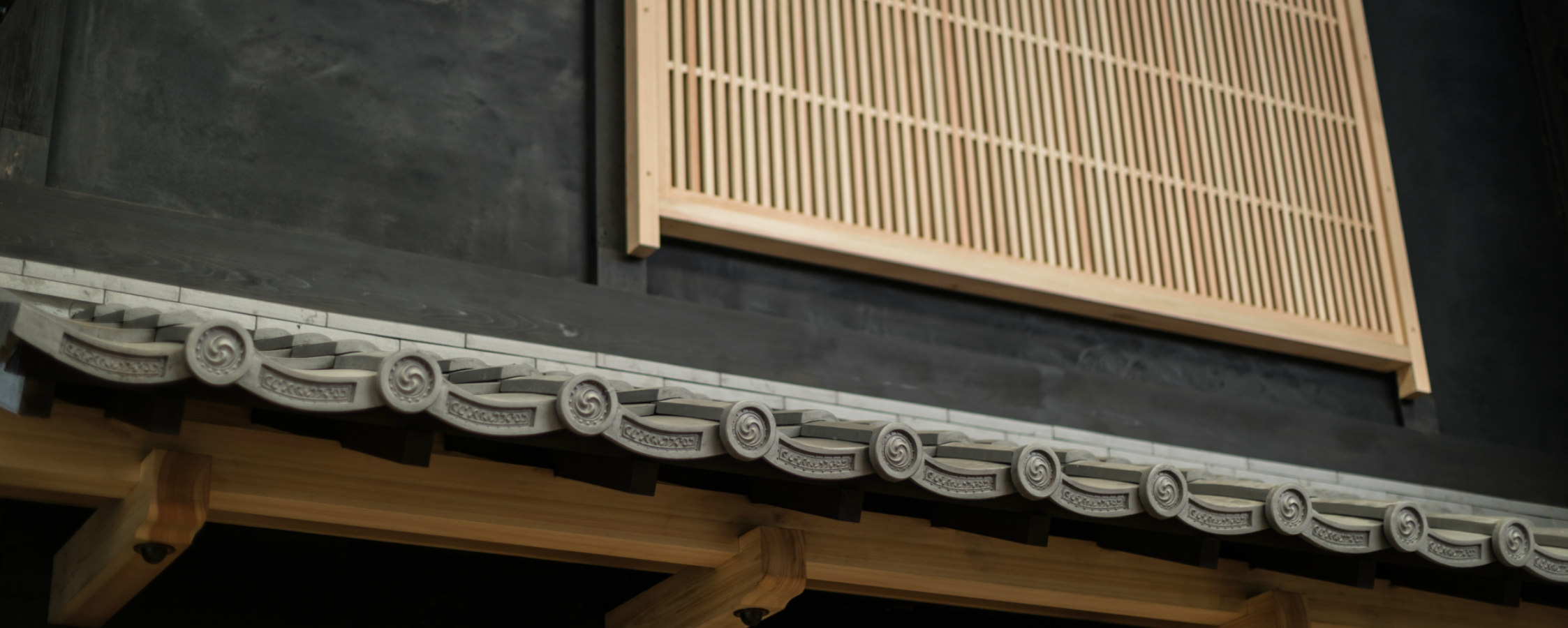 CONCEPT
The mission of Hotel Koo Otsu Hyakucho is to create a new model for accommodation that invigorates the local community by turning ancient culture, tradition and customs into tourism resources, instead of relying on new buildings or products. We are investing in the future of the local community with a concept we call "stay funding."


WHAT IS THIS PROJECT?

Our hotel is a new kind of vehicle for content creation, whose location in a shopping arcade affords easy access to dining and shopping. Instead of turning the pages of a magazine, you can stroll through the town, and instead of reading special features, you can talk to the people in the local shops. You might even discover a new side of yourself. Hotel Koo Otsu Hyakucho is designed to provide you with authentic experiences that you cannot get from magazines, television, or the internet. Many people in Japan associate Otsu with Lake Biwa, but not much else. In fact, however, the area is home to a wealth of hidden gems. Miidera Temple is home to one of the largest collections of National Treasures in Japan, and Ishiyamadera Temple is where the Tale of Genji was born. The famous Hieizan Enryakuji Temple, which sits atop Mt. Hiei, serves as the gateway to Otsu. What's more, in Sakamoto, you can still see what remains of an authentic medieval townscape, or you can marvel at the Otsu Festival, which the national government has designated as an Intangible Folk Cultural Property. The list of historical sites is endless. Another thing that people don't realize is just how conveniently located Otsu is. It is only two stops—just 9 minutes—from JR Kyoto Station, and the Keihan Railway has a direct connection with the Kyoto Municipal Subway's Tozai Line. Unfortunately, Otsu has a reputation as one of Japan's sleepiest prefectural capitals. Despite—or maybe because of—its proximity to Kyoto, the downtown shopping arcades have many shuttered shops, but these arcades are full of wonderful surprises. There are funazushi (funa carp sushi) and pickle shops that date back to the Edo period (1603 - 1868), shops with delectable mackerel sushi, and fishmongers that regularly sell freshwater fish from Lake Biwa, which is considered a delicacy in high-end Kyoto restaurants. You would never have to chance to explore these shops without staying here, but the market for tourism remains underdeveloped. Many people ask us if we aim to succeed by targeting inbound visitors, but the reality is that this project has no connection to the recent hotel building boom in Japan. Despite being located right next to Kyoto, Otsu, in Shiga Prefecture, is totally different. But even when you conduct a web search for Kyoto, there are no hits for Otsu. There is very little information on the internet about Otsu, and there are no guidebooks for the city. So, why Otsu? We chose this location because what we place value on is creating new things and communicating information that we believe more people should know about. Outlying cities in Japan all face a similar issue. As the population declines and people move to the suburbs, the city centers fall into decay. Our mission with Hotel Koo Otsu Hyakucho is to create a model that other regional centers can use to revitalize themselves. By spreading the word about Otsu's appealing features to as many people as we can, we hope to reinvigorate the shopping arcades. We believe this is an exciting creative challenge that can contribute to social design. Some may say the impact of our hotel, with just 13 rooms spread across seven buildings, will be minimal, but we believe what we are doing is meaningful. Otsu used to be the largest of the 53 stops along the Old Tokaido Road from Edo (old Tokyo) to Kyoto. Numerous shops flourished here as many people passed through and interacted with the locals. Nowadays, almost no one walks the Old Tokaido Road and patronizes the shops along the way. To reinvigorate the town, it is crucial to create new forms of interaction. By curating the hidden tourism resources of Otsu, we hope to bring some life back to the city and create a new future for the shopping arcades. Furthermore, we are the first facility in Japan to adopt the concept of "stay funding," whereby people who stay at our hotel help reinvigorate the local community. For every guest who stays, we donate ¥150 to the shopping arcades. But that's not all that stay funding entails. We encourage guests to eat and shop at local establishments, and in turn, we hope this makes them consider the shared problem that Otsu and local communities throughout Japan face. The shopping arcade is still full of shuttered shops, but we have already seen a few new shops open up. The success of this project depends on our guests. "I had business in Kyoto but decided to stay in Otsu instead." "Otsu still has that authentic feel that Kyoto has lost." "Miidera and Ishiyamadera Temples were stunning." These are just a few of the things our guests have said to us. Once you experience the hidden charms of Otsu, we hope you will tell everyone about your time here. Hotel Koo Otsu Hyakucho aims to spread the word about Otsu, but the real power of communication lies with our guests. The mission of Hotel Koo Otsu Hyakucho is to create a new model for accommodation that invigorates the local community by turning ancient culture, tradition, and customs into tourism resources, instead of relying on new buildings or products. Together with the local citizens, we hope to create new interactions that can pave the way to the future. In this way, stay funding is an investment in the future, and this is the ultimate goal of Hotel Koo Otsu Hyakucho.

Toru Iwasa, CEO, Jiyujin Inc.


ABOUT [KOO]

In Japanese koo is the word for mutual aid organizations that existed until about 50 years ago. Two prime examples of this are the Ise-koo (in Mie Prefecture) and Kumano-koo (in Wakayama Prefecture) pilgrimage schemes. In the Edo period (1603 - 1868), commoners were banned from traveling independently, but the Shogunate allowed for the establishment of koo. To establish a koo, villagers would chip in funds and name a representative, and together the group would visit a shrine, like Ise Shrine in what is now Mie Prefecture. The members of the group would assist each other to make the trip a reality, and those who stayed behind looked forward to hearing stories about the group's pilgrimage. The system was set up so everyone in the village got a turn to go on pilgrimage, which could be a once-in-a-lifetime event. As an example of how the Japanese would kindly help those around them when they were in need, koo were a part of everyday life up until World War II. Unfortunately, koo were disbanded by the GHQ during the Occupation, but the spirit of these organizations lives on. Now, as Japan faces a declining population, the future looks bleak even in major urban areas like Tokyo and Osaka. Both big cities and small rural communities alike are grappling with how to maintain their community functions. These doubts loom even larger in the shopping arcades full of shuttered shops. While festivals and other events bring a temporary reprieve, the reality is harsh. When you analyze this issue matter-of-factly by starting at the source, the solution that emerges is this: You cannot invigorate a shopping arcade with one-off events alone; rather, you need to attract people from outside of the community to visit the area and spend money there. This is precisely the concept that Hotel Koo Otsu Hyakucho aims to achieve: To turn shopping arcades into tourism resources that attract out-of-town visitors to patronize local shops. This means people who stay at our hotel and spend money at local shops are contributing to the community. Our hotel aims to promote community development by boosting the economy instead of relying on volunteer efforts. Visitors who stay here can enliven the community while they enjoy themselves. We believe this constitutes the modern-day version of the koo.
We want people to visit Otsu like their ancient counterparts visited Ise, to experience the "real Japan" that still exists here, and to help invigorate the community. This is why we chose the name Hotel Koo Otsu Hyakucho. We hope you will visit Otsu and enjoy everything the city has to offer. By staying here, you are helping to rejuvenate a community.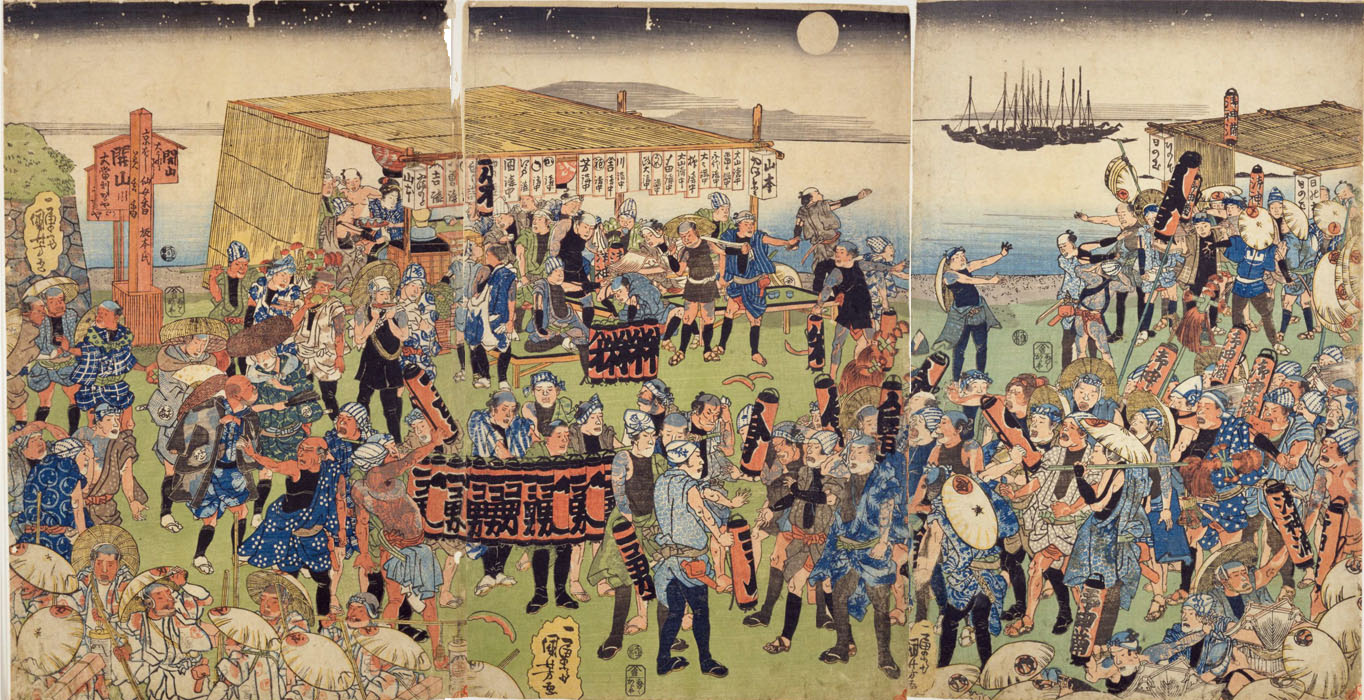 富⼠登⼭諸講中の図 By Utagawa Kuniyoshi(c)National Diet Library


STAY FUNDING

Stay funding functions much in the same way as the local bathing tax or hotel tax. The government is currently discussing the adoption of a special-purpose tax that will create a source of funding for destination marketing organizations (DMOs) around Japan, but a decision has not been reached because there appears to be resistance to the idea. The bathing tax was also supposed to be a special-purpose tax, but it often ends up in the general coffers of local governments, so the funds are not being used for their intended purpose. What's more, there is an increasing trend toward cutting funding for conventional tourism organizations, which have grown inflexible, and this has led to budget cuts for old festivals and other events. With stay funding, we have conceived a way for a private company to include something akin to a special-purpose tax in our fees. In most towns, the bathing tax is set at ¥150 per person per night, so we have adopted the same fee structure. The fees that we collect are donated in full to Otsu's shopping arcades and community development organizations. What makes this different from a typical donation is that the amount is not determined by our profit; rather, the fees we collect depend on the number of people who stay at the hotel, regardless of whether we are operating in the black or not. The more people who visit, the more energized the community will become. Because this is a novel system, these fees are considered donations in our accounting ledgers, but the objective is much closer to that of a special-purpose tax. We hope that, in the future, stay funding will become eligible for a tax exemption as the concept evolves and spreads throughout Japan.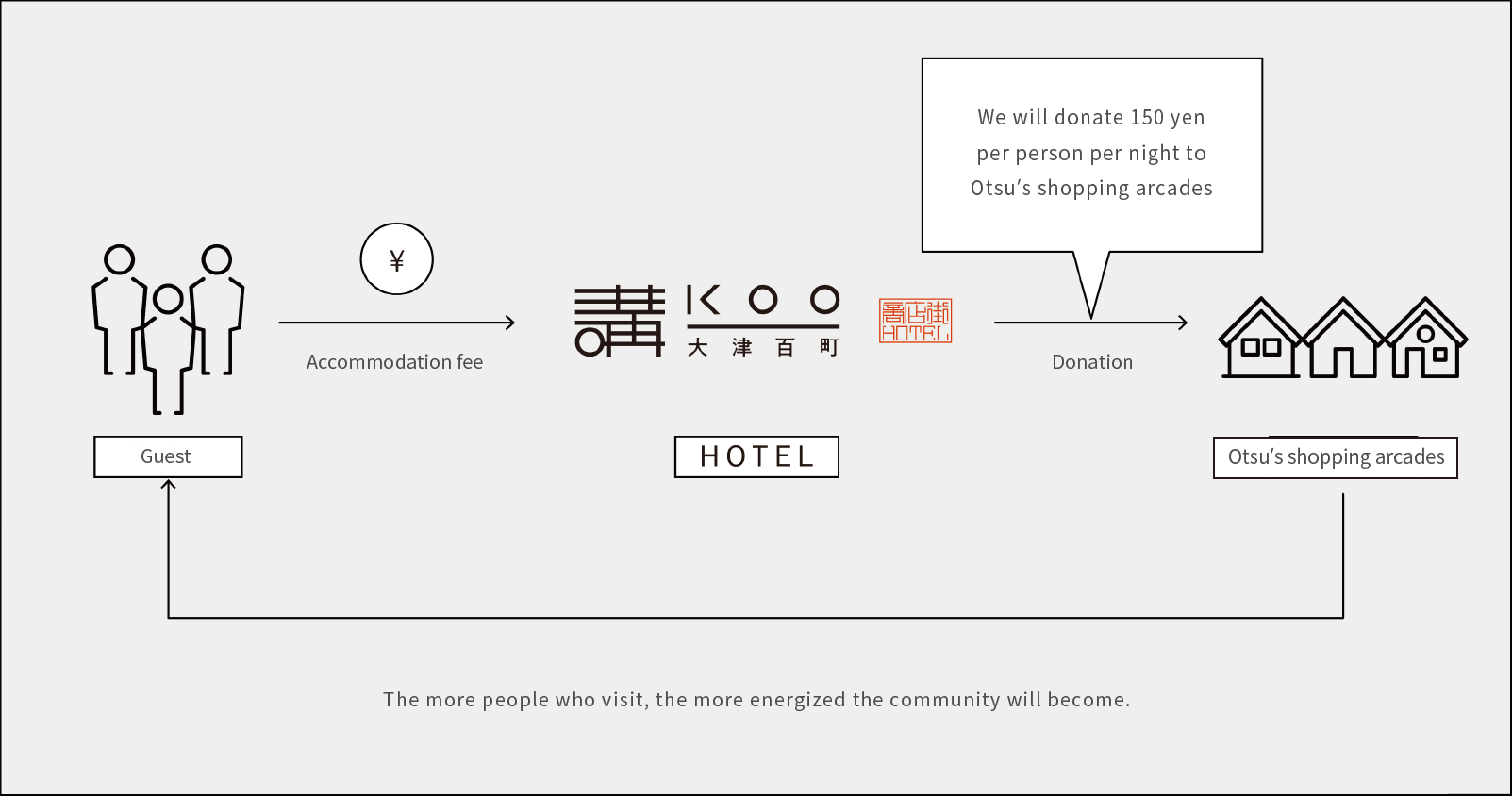 OTSU HYAKUCHO

Otsu Hyakucho used to be the largest of the 53 stops on the Old Tokaido Road. Given its location right outside of Kyoto, travelers would sell the goods they brought with them and buy what they needed before entering the ancient capital. Otsu also flourished as a landing port for goods bound for Kyoto. In the Edo period (1603 -1868), the key route for the transport of goods was the Kitamaebune. Ships on this route would bring goods from Hokkaido via Niigata and Toyama and land them at Tsuruga in Fukui, after which they would be transported to Otsu across Lake Biwa. In fact, the characters used in the name Otsu mean "big port." In addition to kelp from Hokkaido, a key ingredient in Kyoto cuisine, these ships would bring hemp textiles from Niigata as well as goods from other parts of Japan. These would all make their way to Kyoto via Otsu. Bustling with people and goods, Otsu was the last stop on the route before Kyoto. Kyomachidori Avenue, which was part of the Old Tokaido Road, was especially lively. Many scrolls and paintings depicting people and horse-drawn carts carrying goods from the lake through the Fudanotsuji neighborhood located on the avenue still remain.
Two parallel streets, Nakamachidori and Hamadori, were also extremely busy, and the hustle and bustle of Otsu was referred to as the "Otsu Hyakucho." Hotel Koo Otsu Hyakucho is situated in seven renovated machiya townhouses located in the once vibrant Fudanotsuji district. Of these three main streets, Nakamachidori is now a shopping arcade. When you look at the map, stop and try to imagine what life would have been like back then. As you walk through the streets, you will surely get an idea of just how exciting it must have been.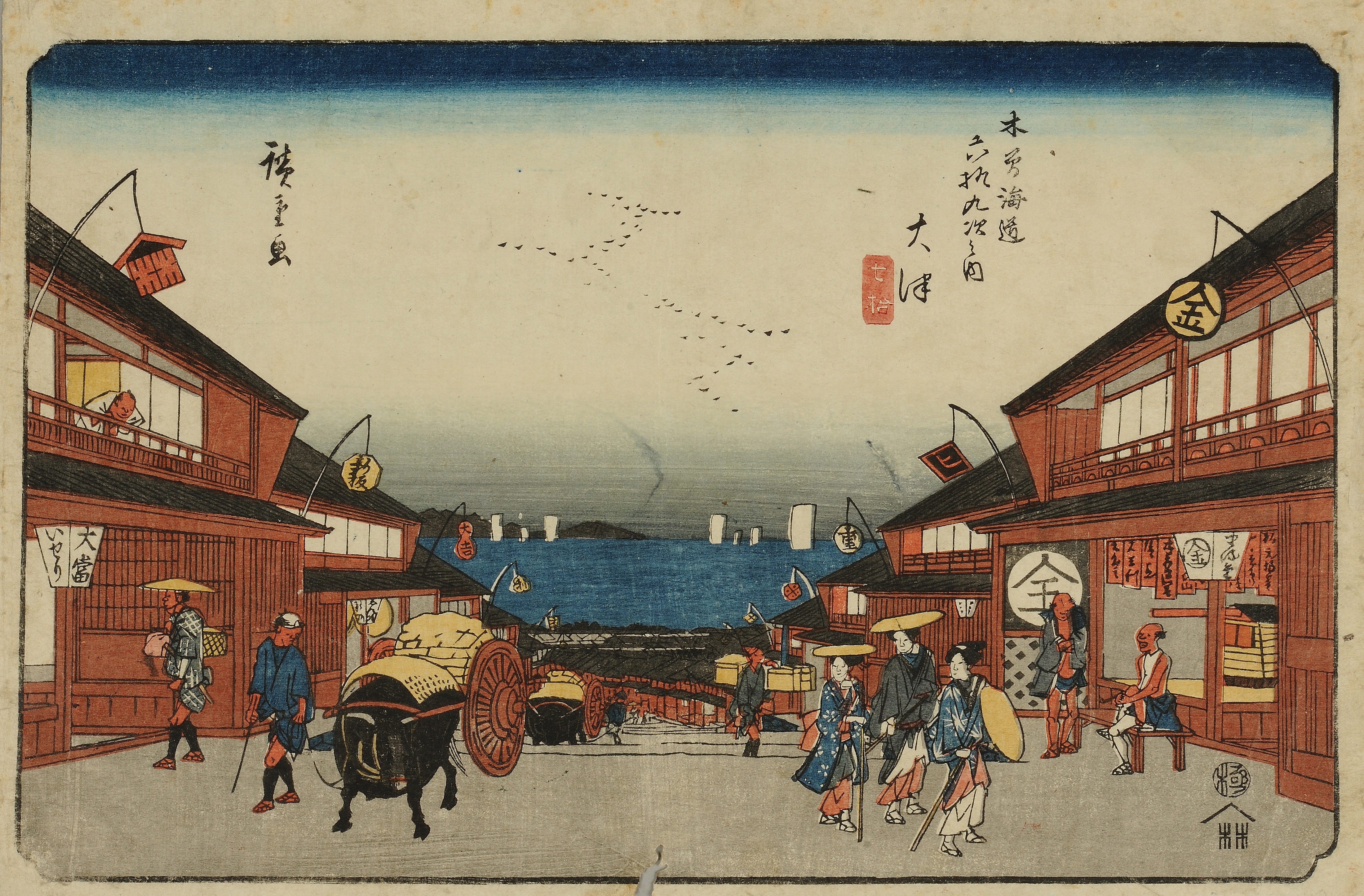 "Otsu" from The Sixty-nine Stations of the Kiso Kaidō by Utagawa Hiroshige (C)Otsu City Museum of history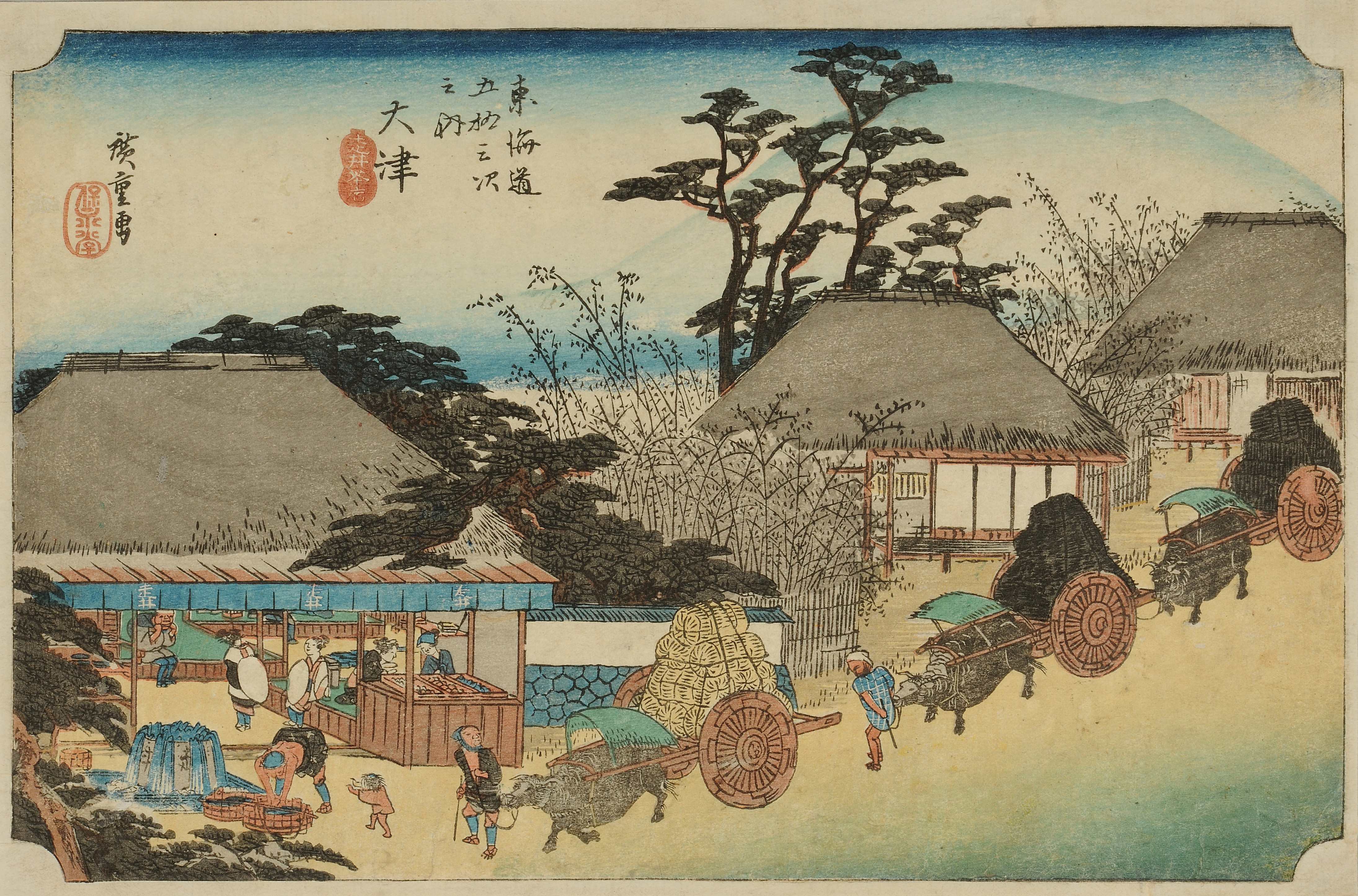 "Otsu" from The Fifty-three Stations of the Tokaidō by Utagawa Hiroshige (C)Otsu City Museum of histo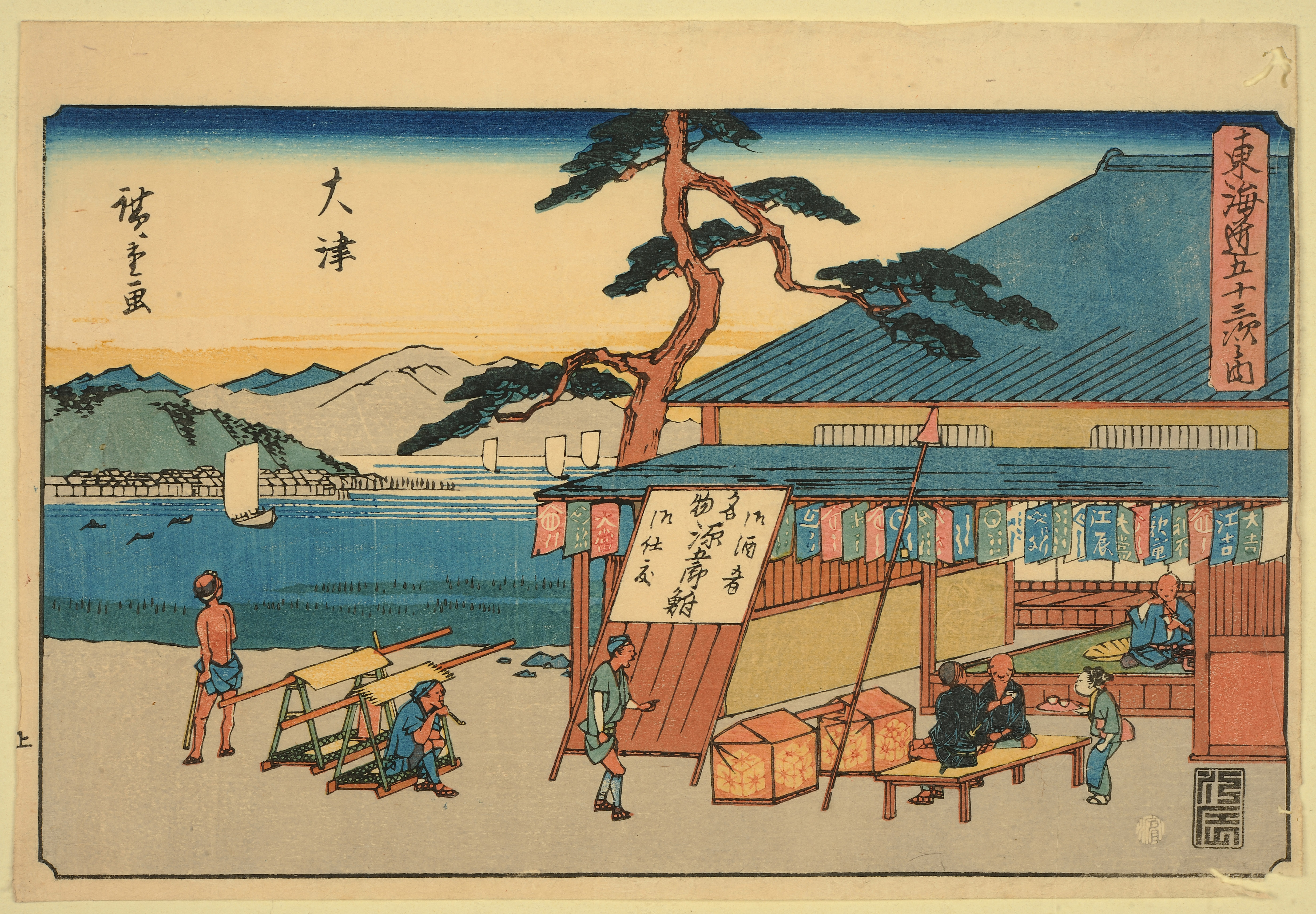 "Otsu" from The Fifty-three Stations of the Tokaidō by Utagawa Hiroshige (C)Otsu City Museum of history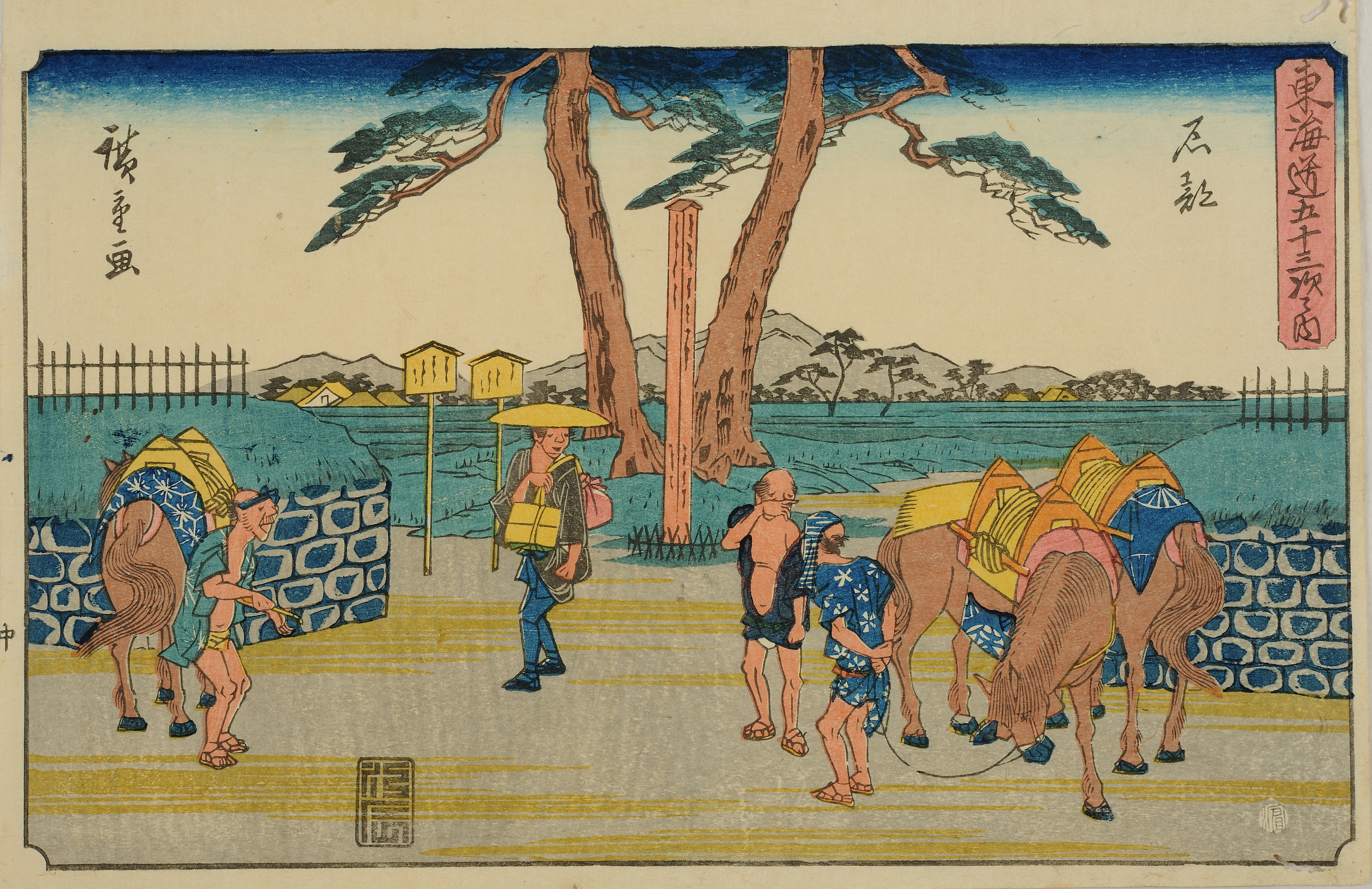 "Ishibe" from The Fifty-three Stations of the Tokaidō by Utagawa Hiroshige (C)Otsu City Museum of history


RENOVATION

When we renovated seven old buildings to create our hotel, our primary focus was on comfort. There are many hotels in Kyoto and throughout Japan that are housed in refurbished machiya townhouses, but those renovations are mostly cosmetic; they do not go the extra mile to provide true comfort. Although they may be good enough for those people who just want to experience a machiya, it is safe to say that most people don't want to stay in a drafty old building. We removed all of the floors, walls, and ceilings in our buildings and thoroughly insulated and sound-proofed them, and we replaced all of the windows with double-pane glass. What may look like old-fashioned earthen walls have actually been recoated. Our objective with this hotel is not for guests to experience an old machiya as is, but to experience the good things about living in a compact, traditional wooden machiya. As with our inn Satoyama Jujo in Niigata, this hotel affords you the utmost comfort even on the coldest winter day. All seven of the hotel's buildings are about 100 years old, and the oldest is thought to be about 150 years old. Even if old buildings appear fine on the outside, many problems lie beneath the surface. To insulate and sound-proof these buildings, we first had to strip them down to their frames. This also allowed us to reinforce the underlying structures. The aim of this renovation was for the hotel to continue providing our guests with comfort for 100 years to come. This kind of overhaul costs several times more than a cosmetic renovation. Many people have said it would have been cheaper to build a new building. While this is true, we believe you can't put a price on preserving history. Naturally, it costs more to do a full renovation if your goal is to preserve a piece of history for posterity and create something that can be used for 100 more years. This is why we believe the most important factors in undertaking renovation projects are a comfort and a long-term perspective.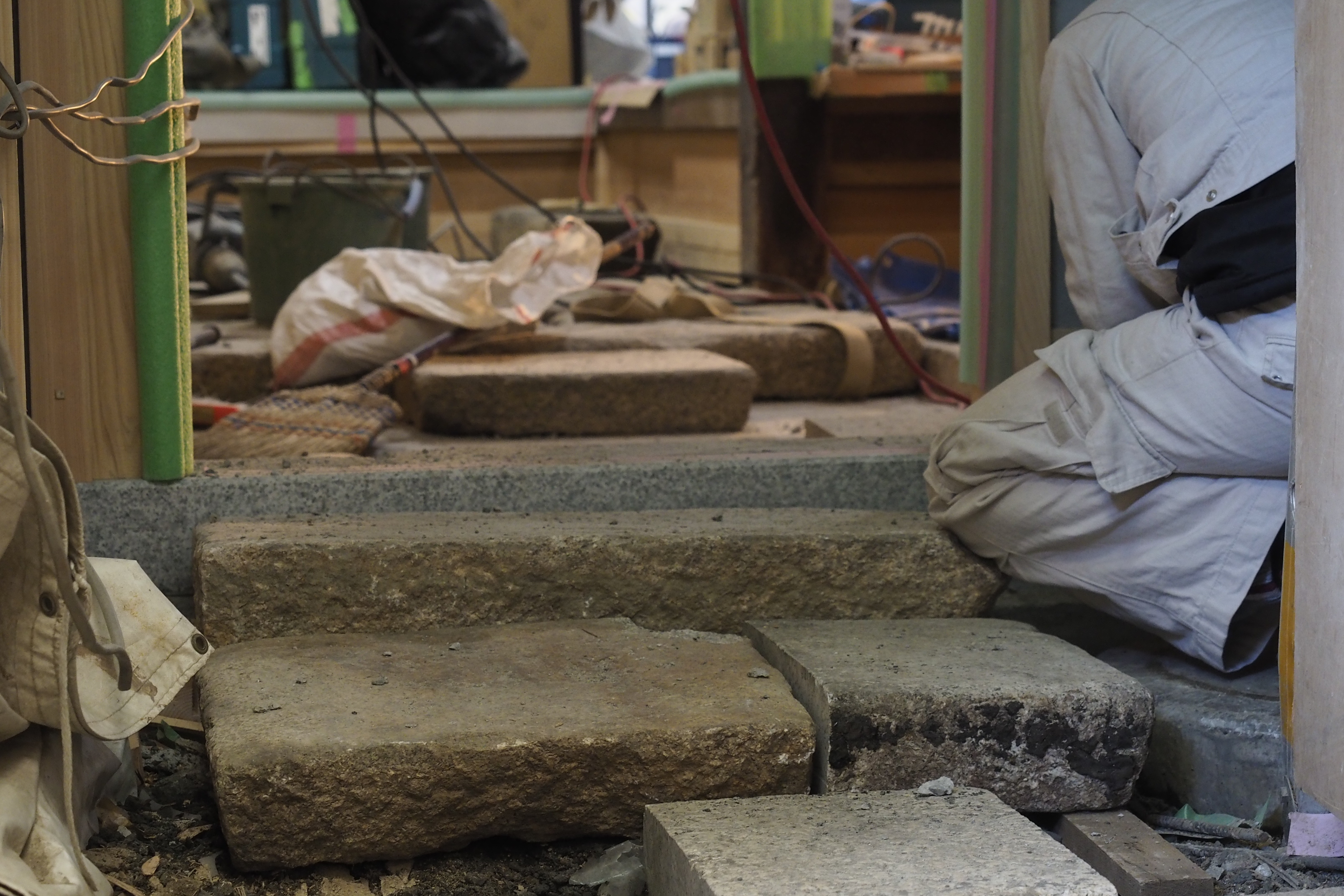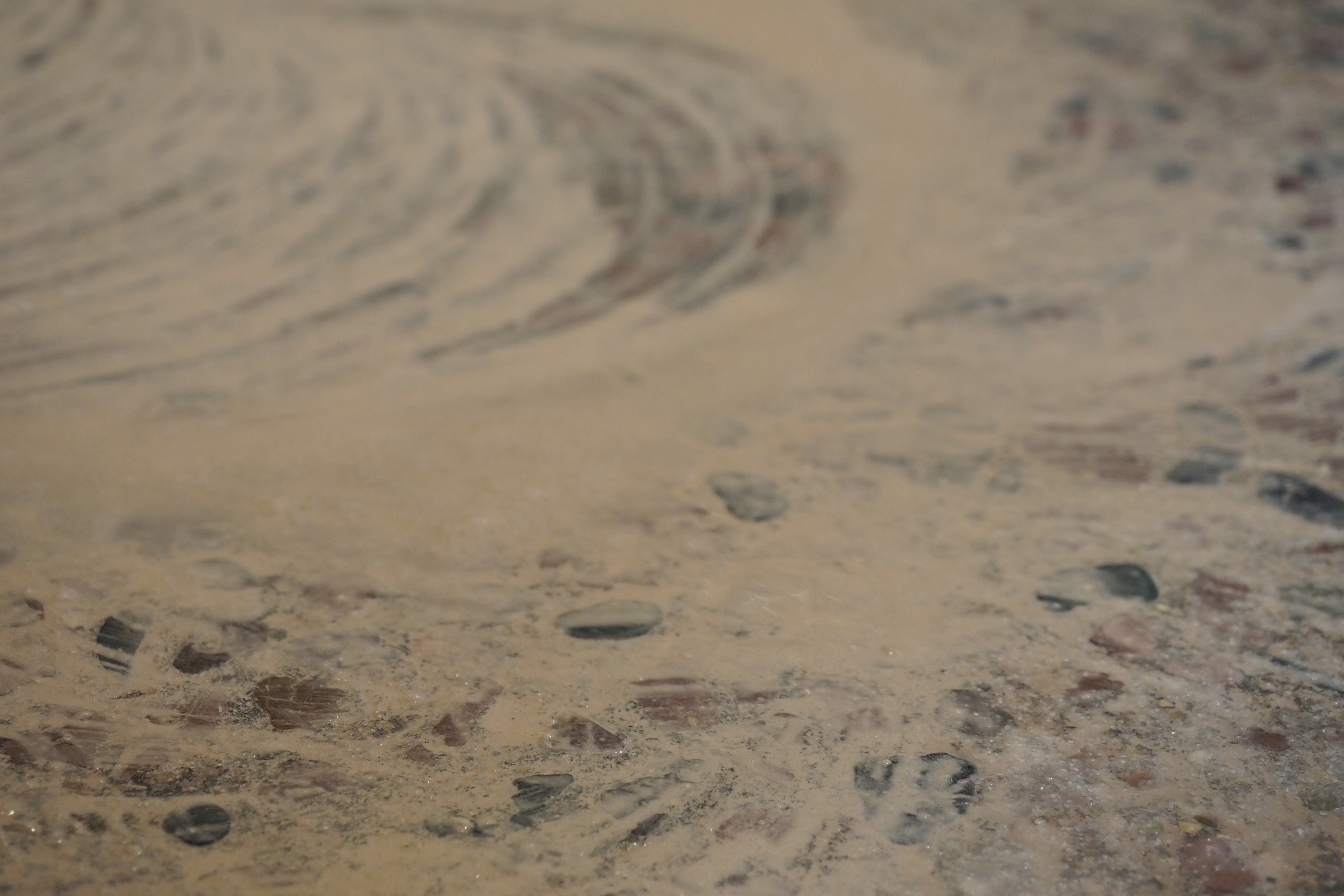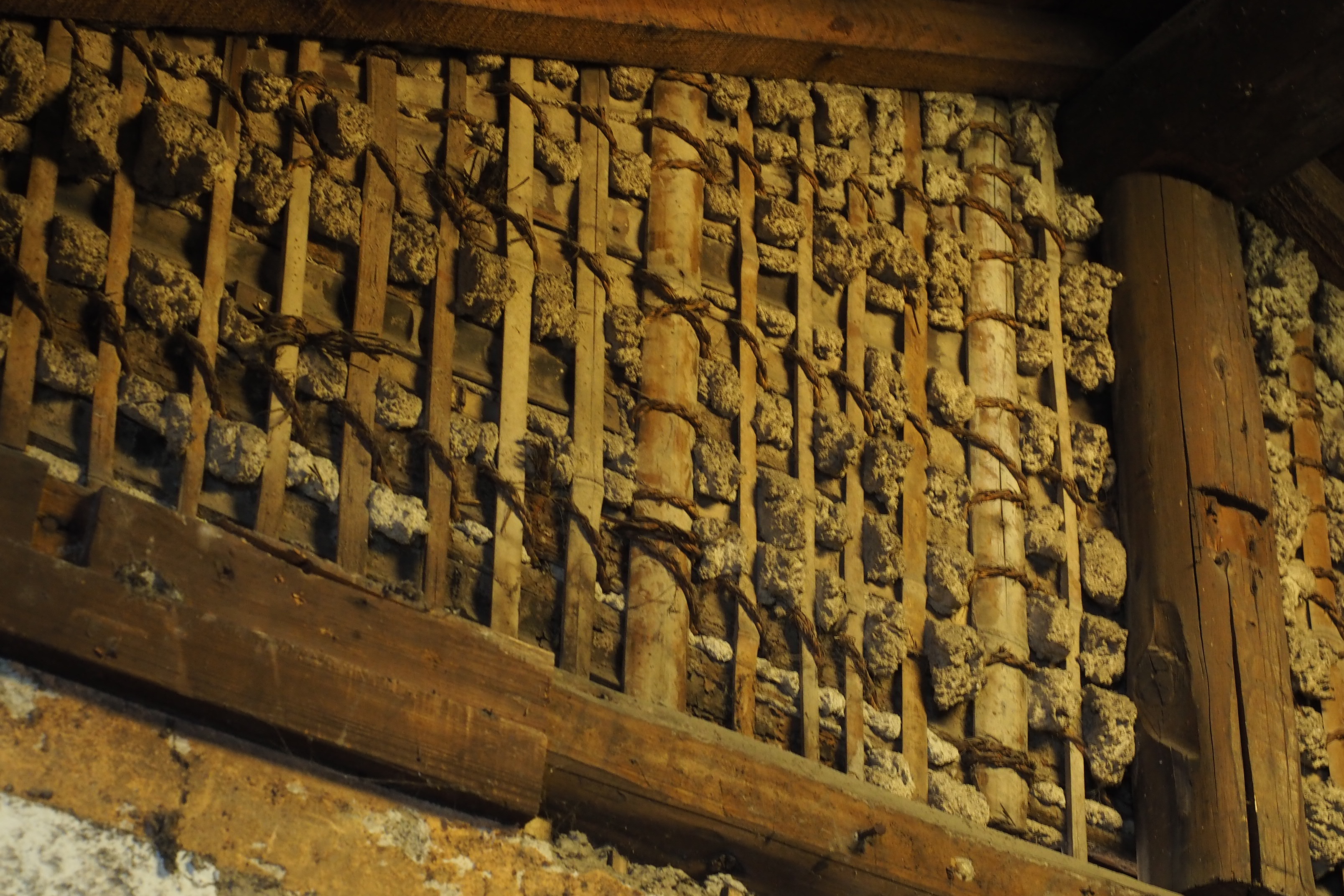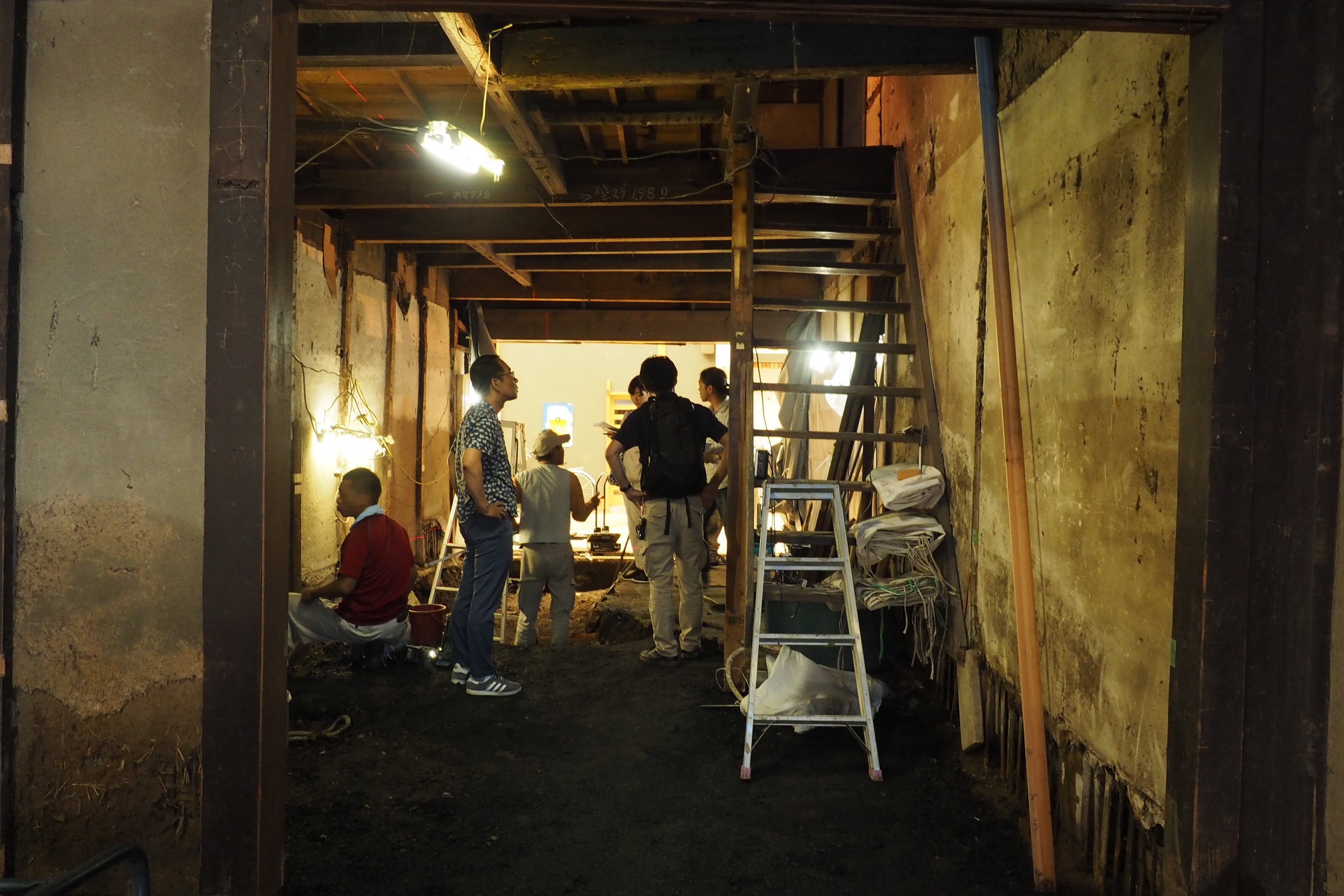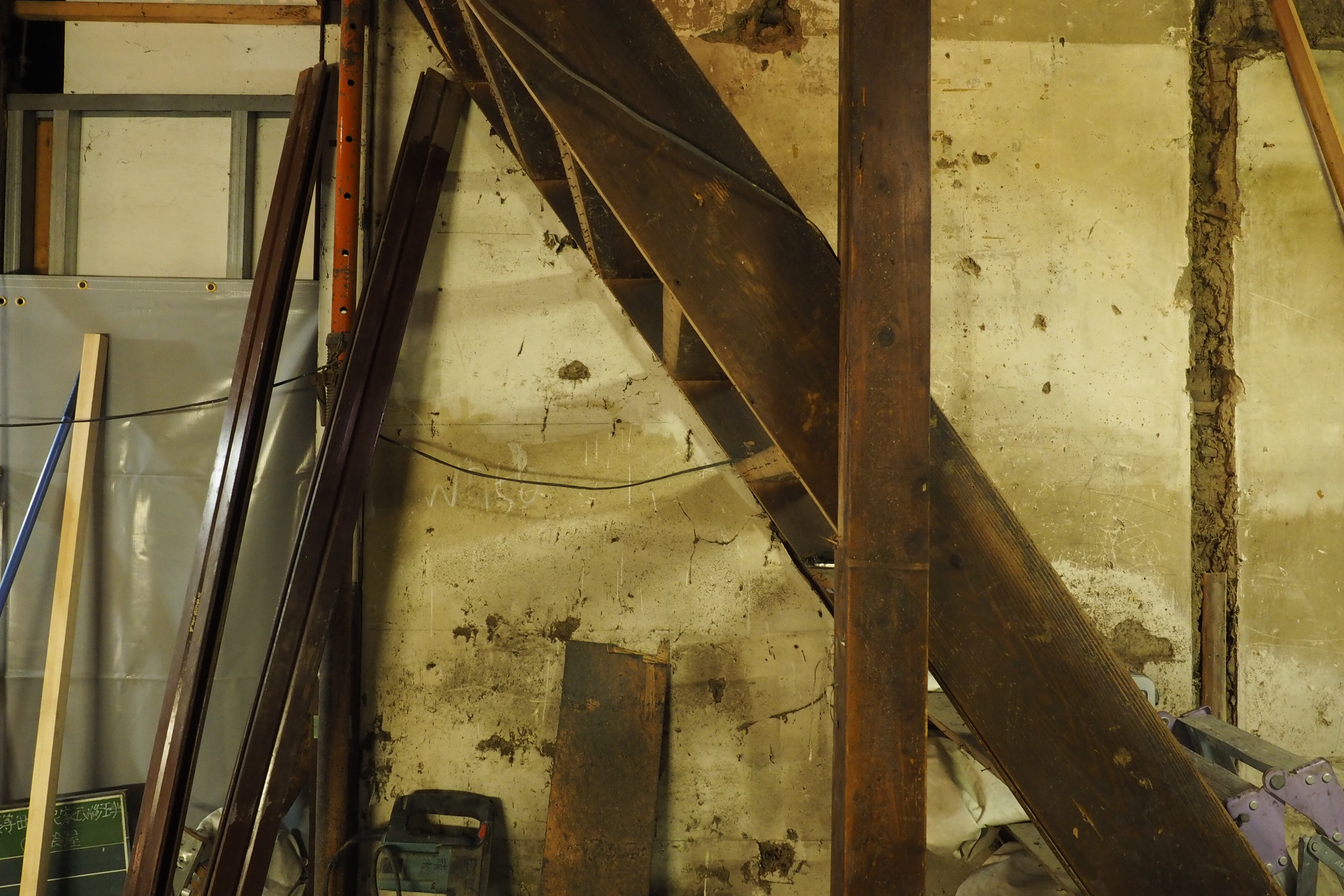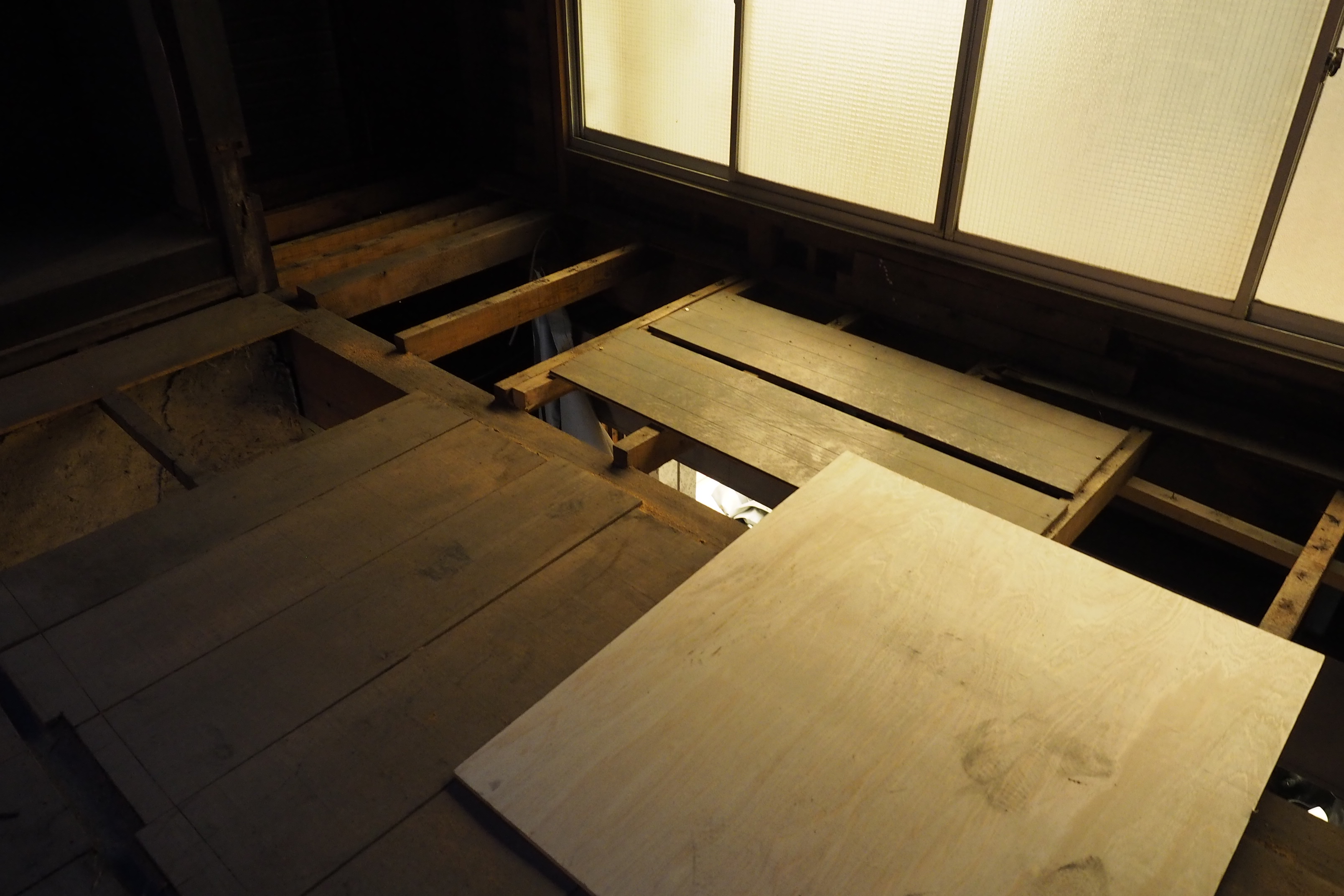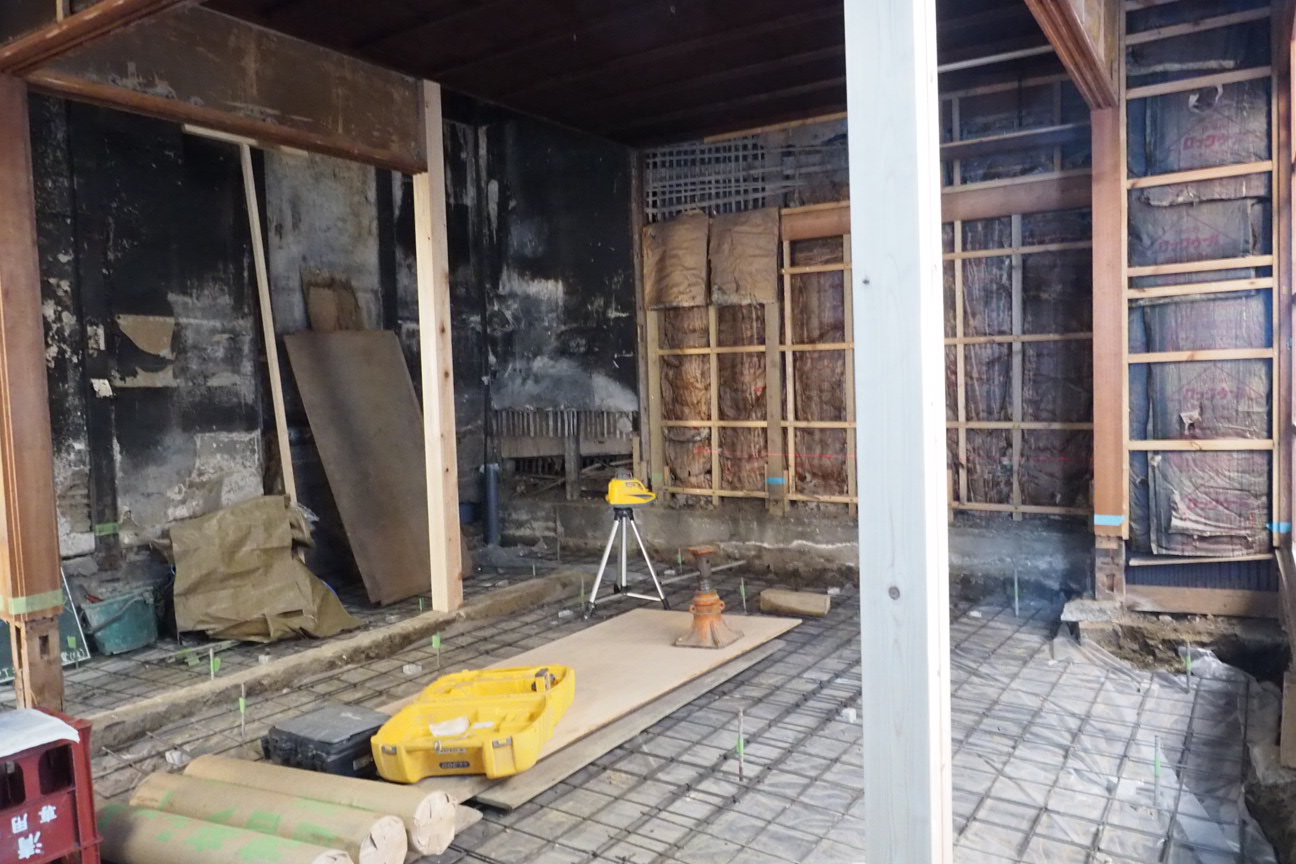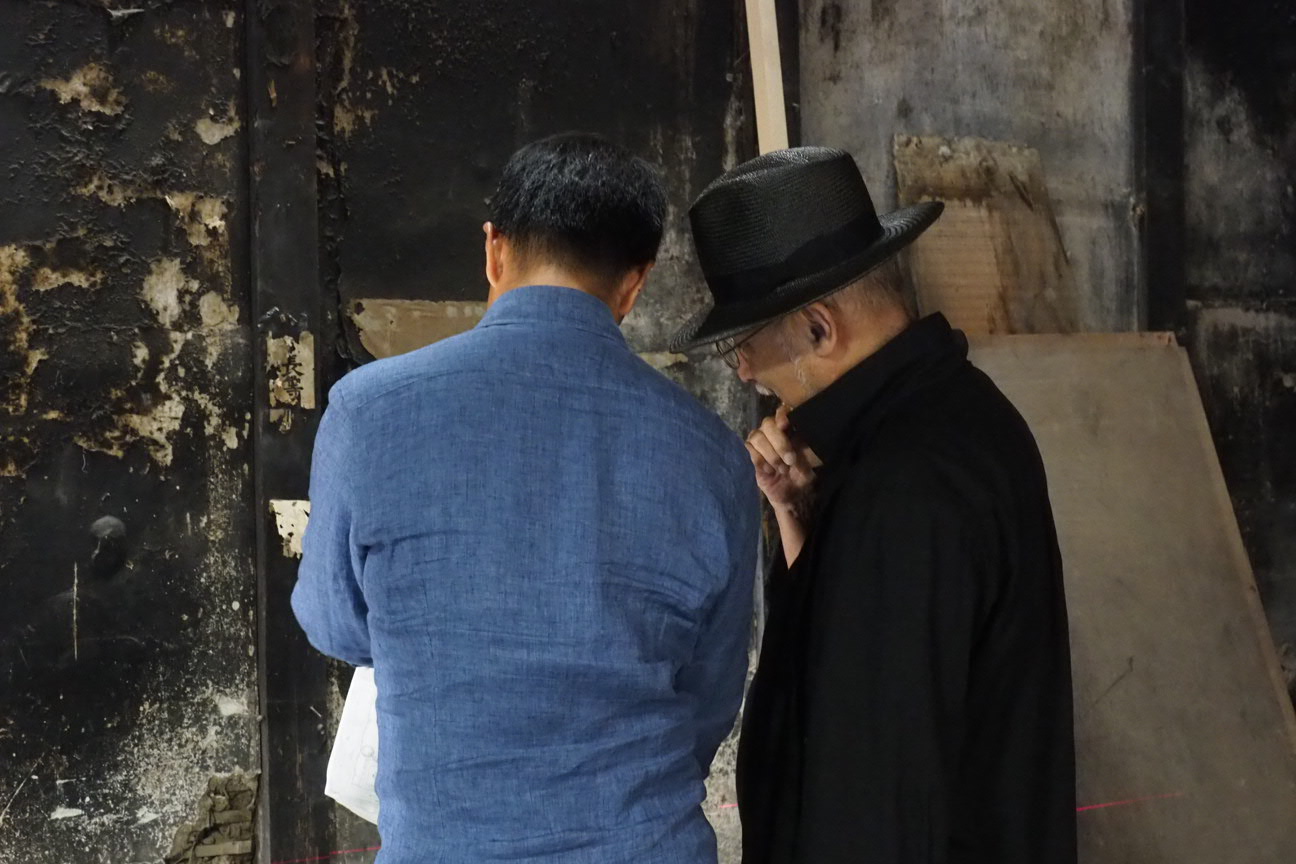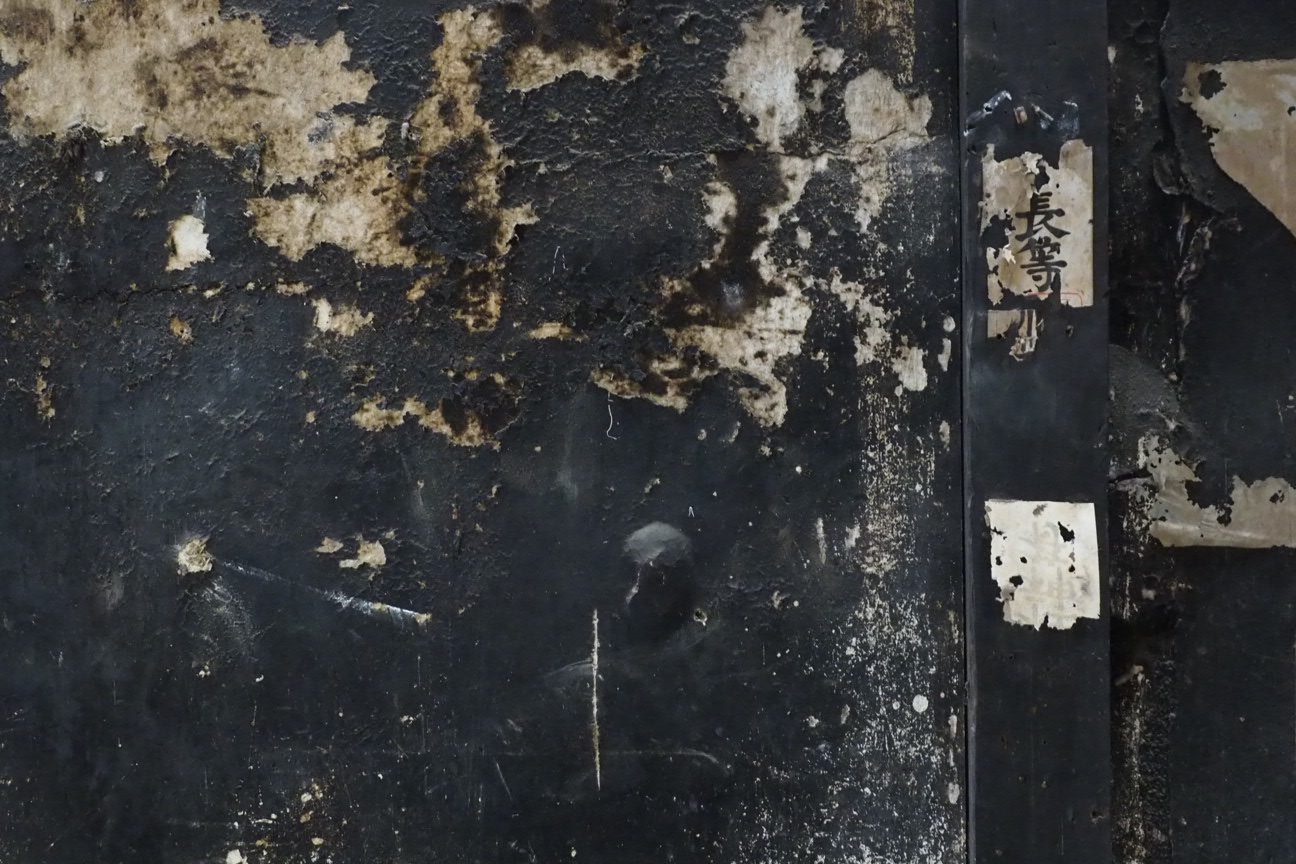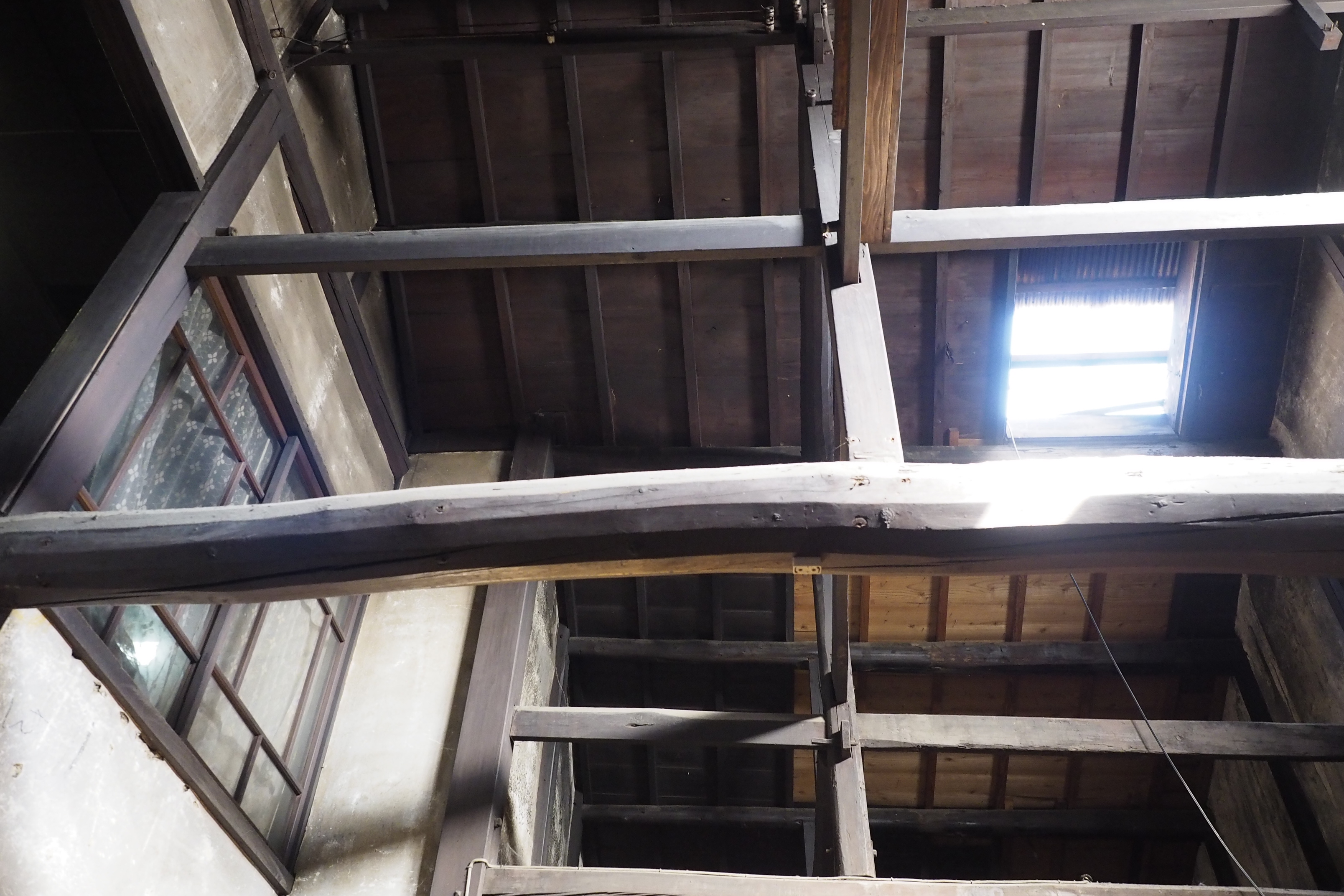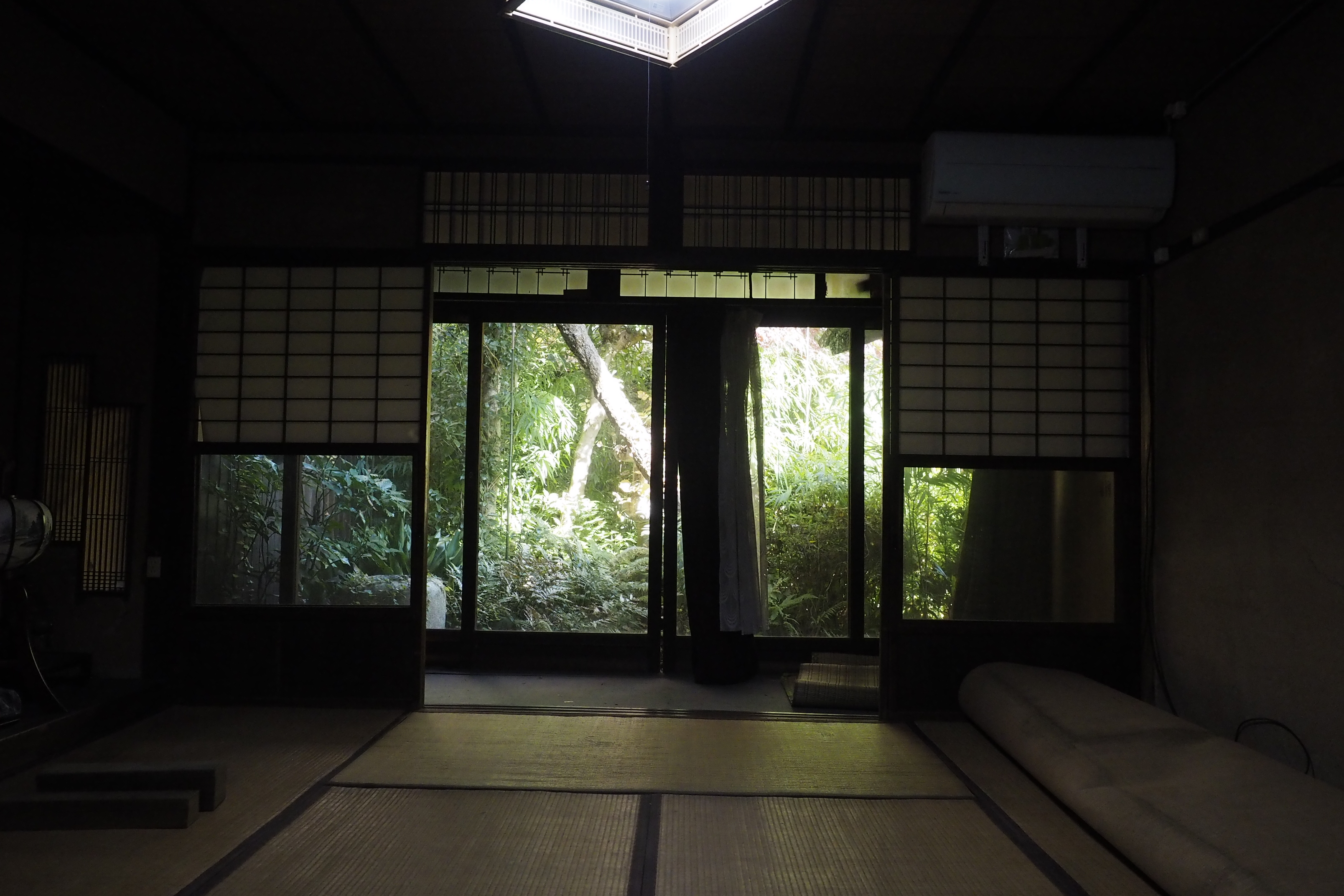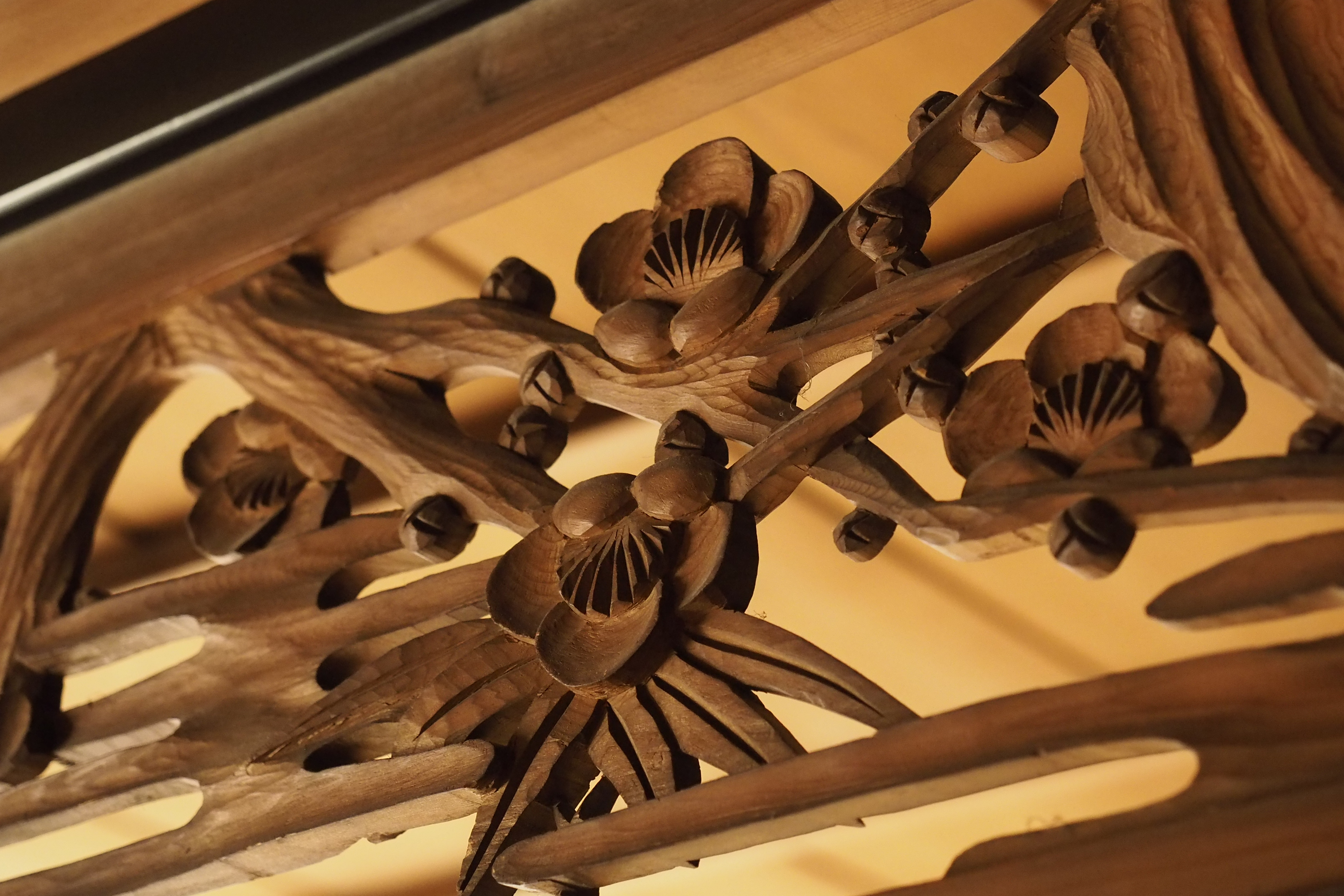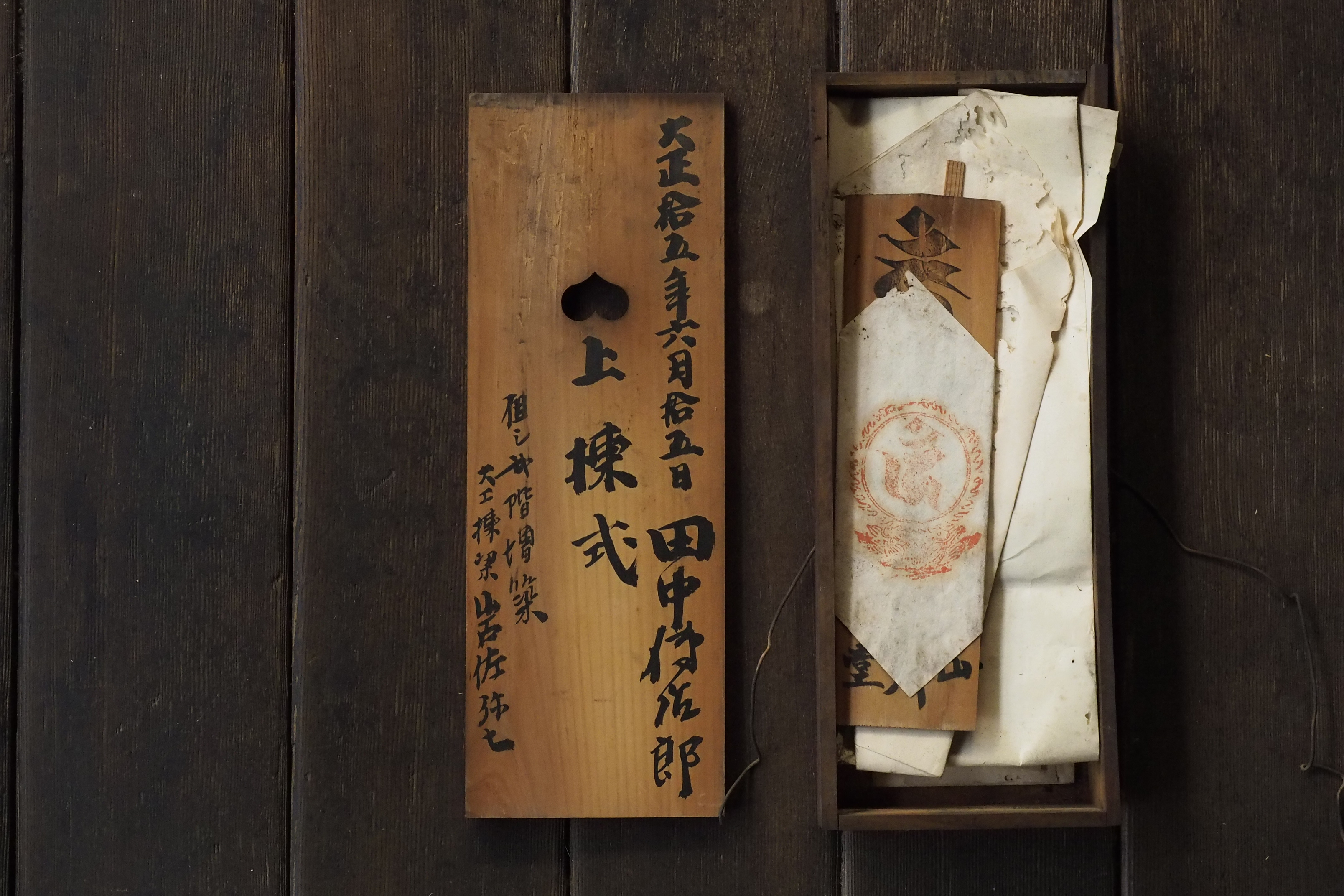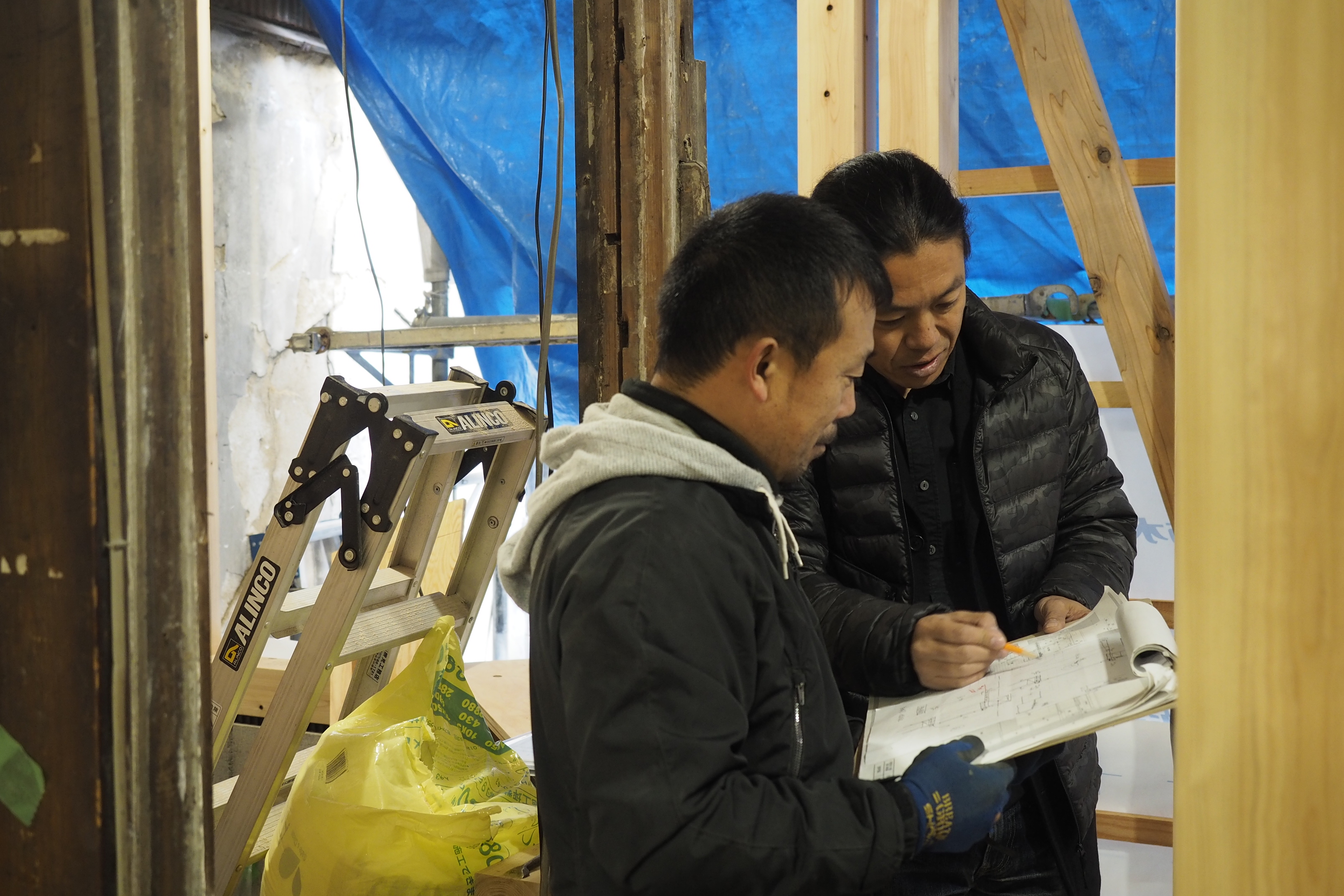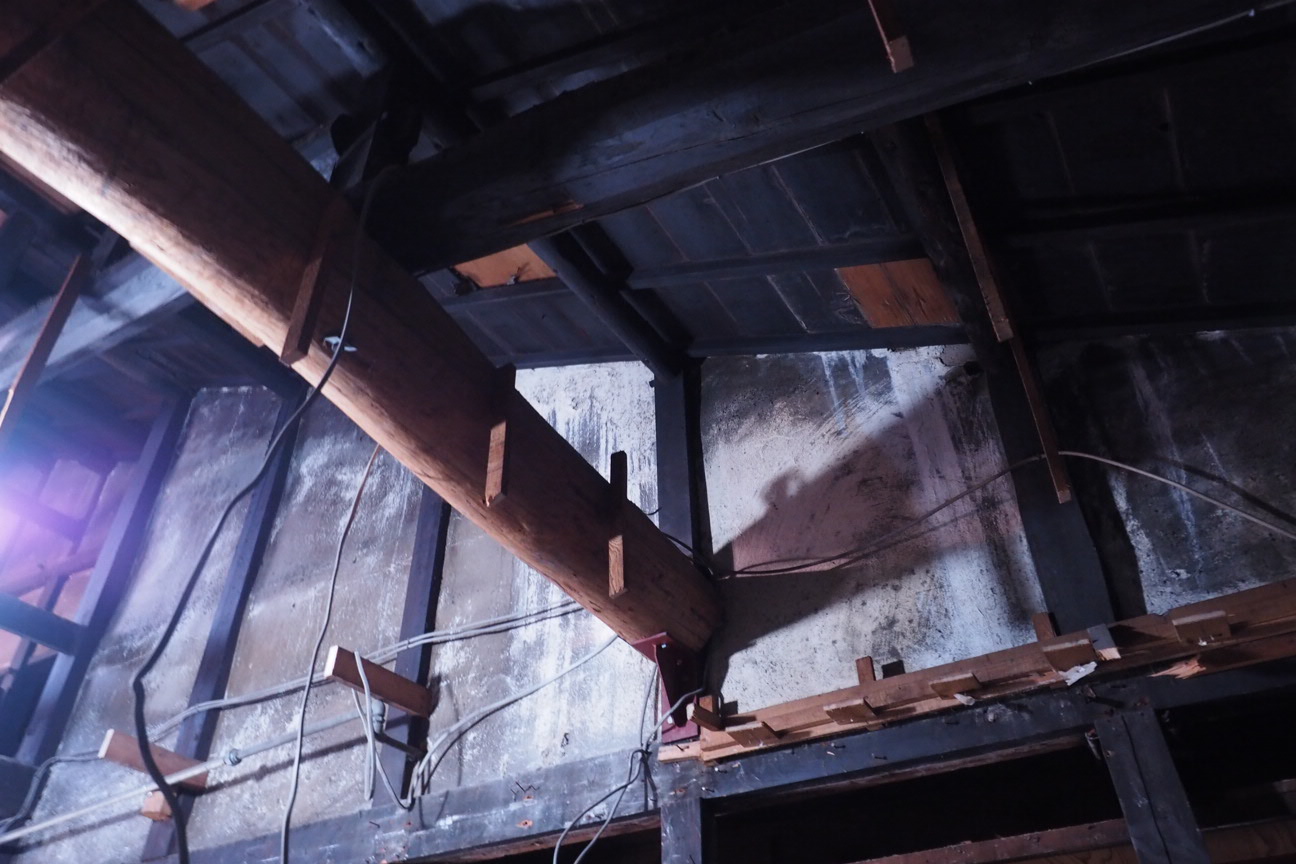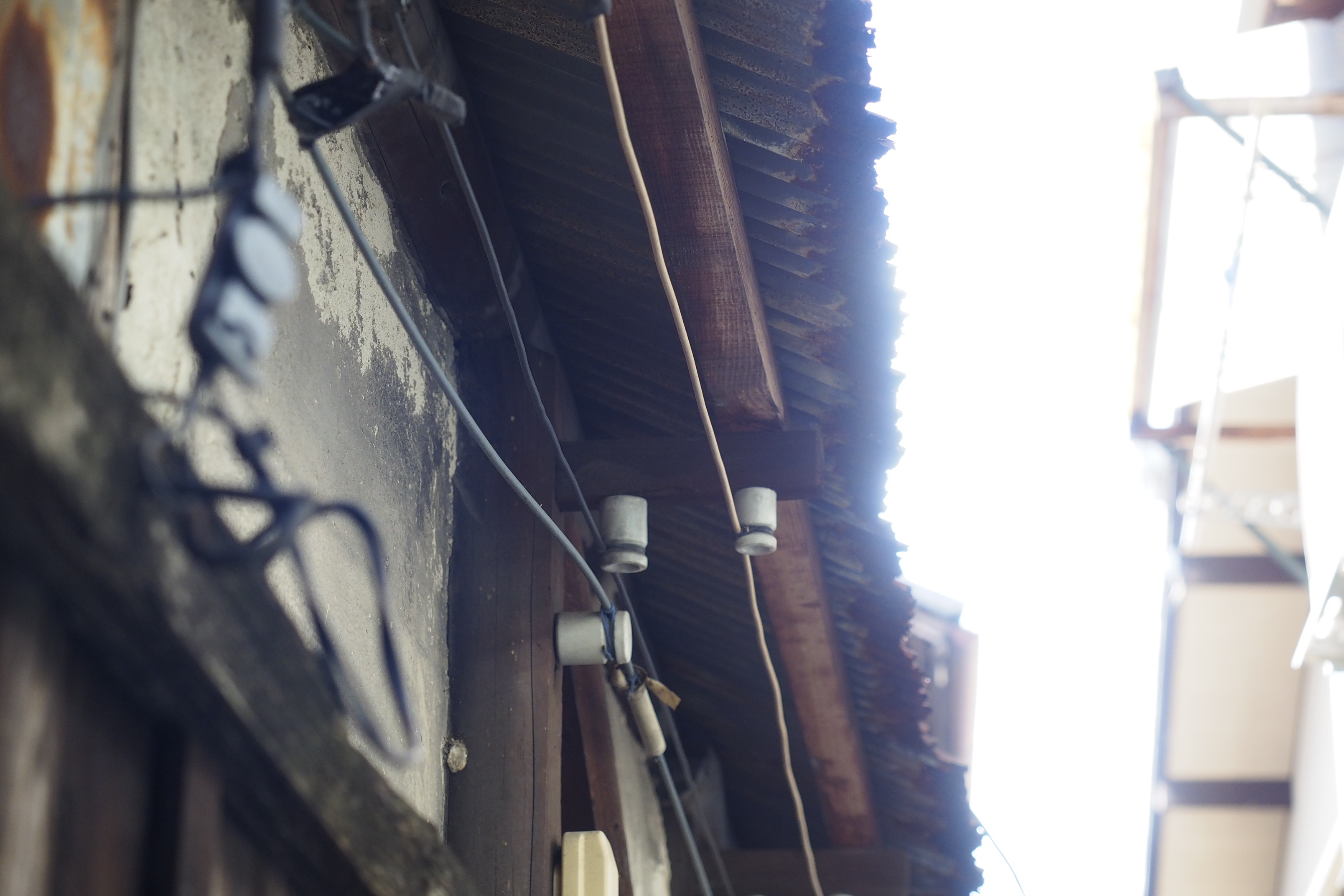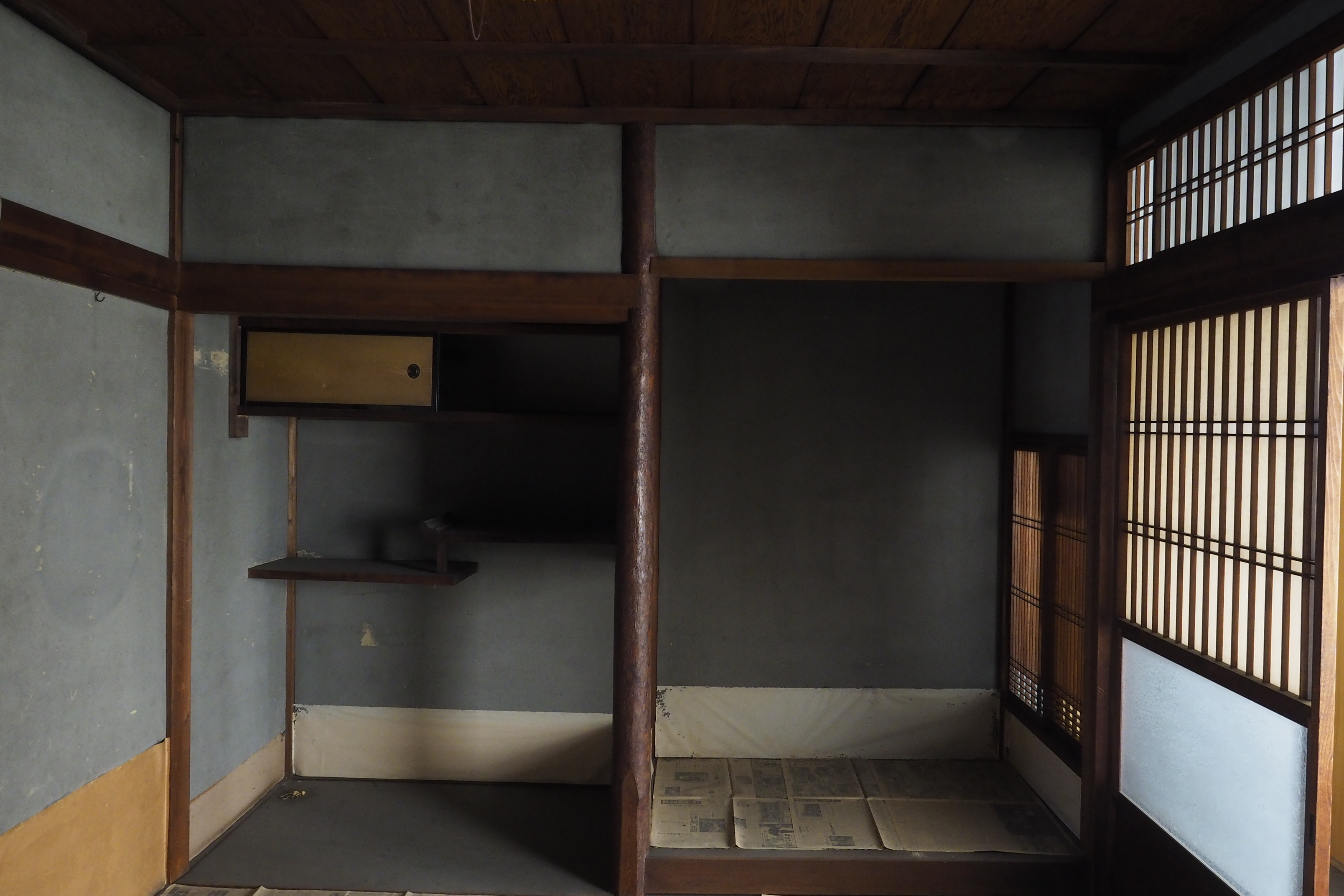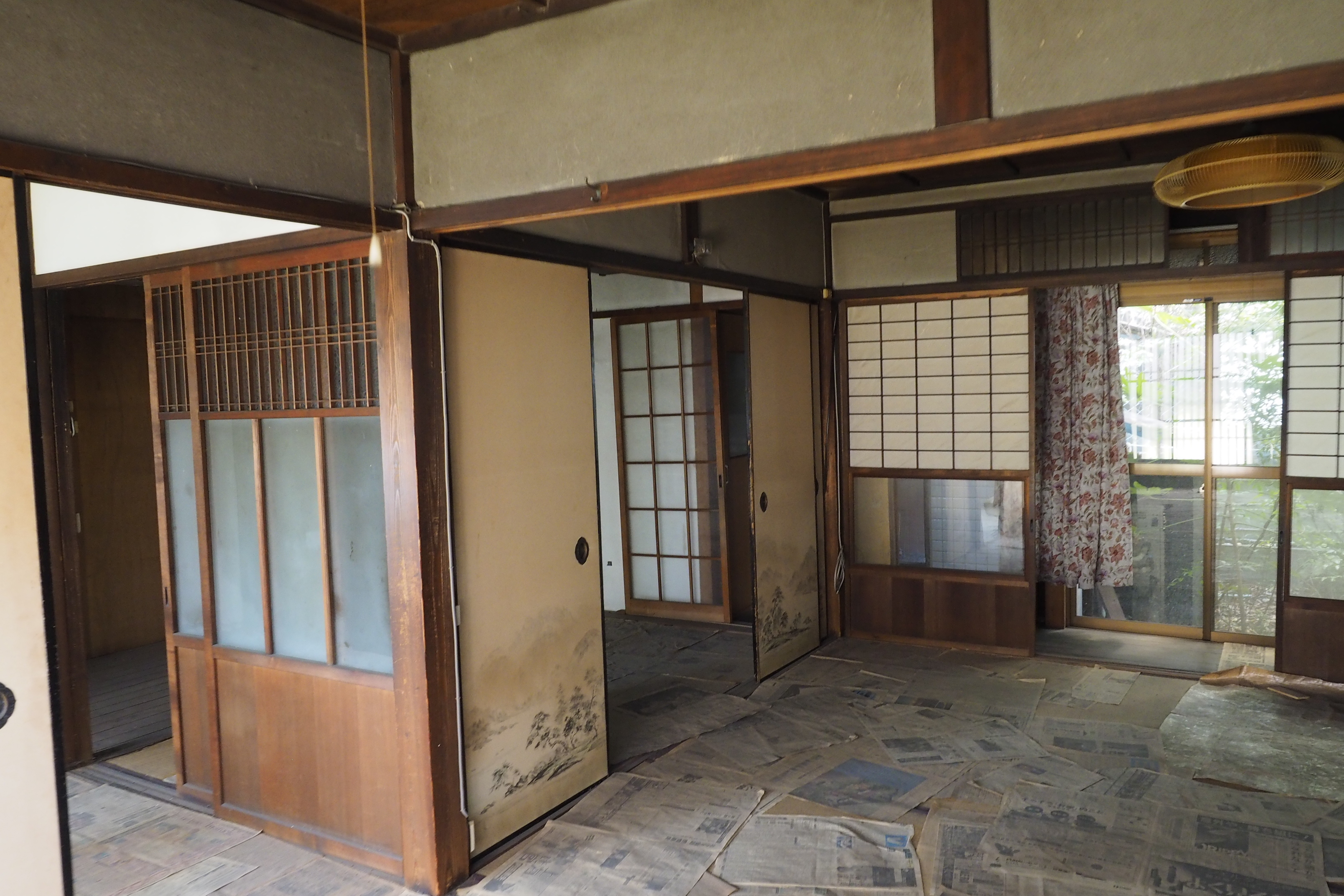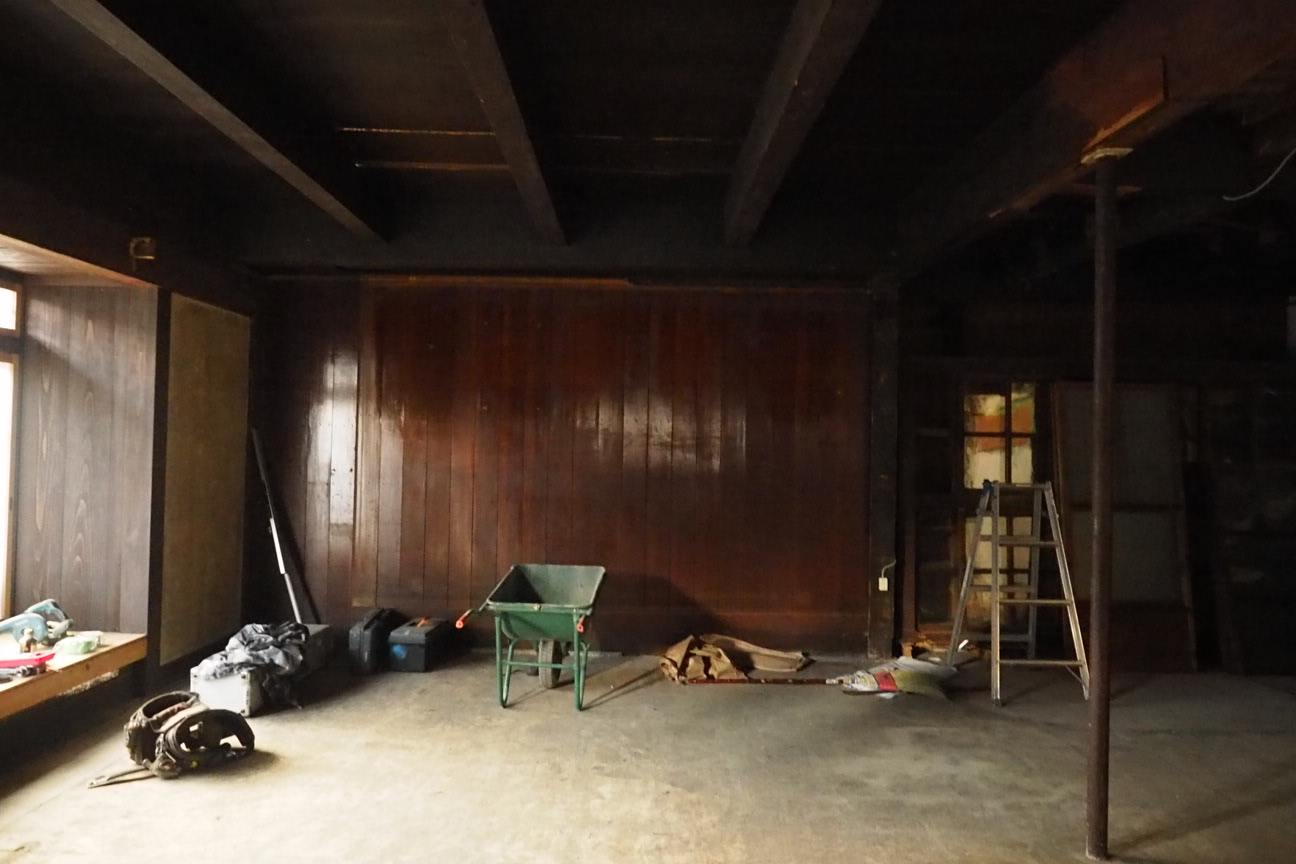 PROJECT TEAM

This project was planned and administered by Jiyujin Inc. In addition to publishing the lifestyle magazine, Jiyujin also runs several hotels around Japan that serve as vehicles for content creation. These include Satoyama Jujo in Niigata Prefecture and Hakone Honbako in Kanagawa Prefecture. The owner of the buildings is Taniguchi Komuten, a wood home builder based in Ryuo Town, Shiga Prefecture. Although this appears like a local government-led project, it is actually a joint endeavor of two private companies, which makes it a risky yet bold social experiment.